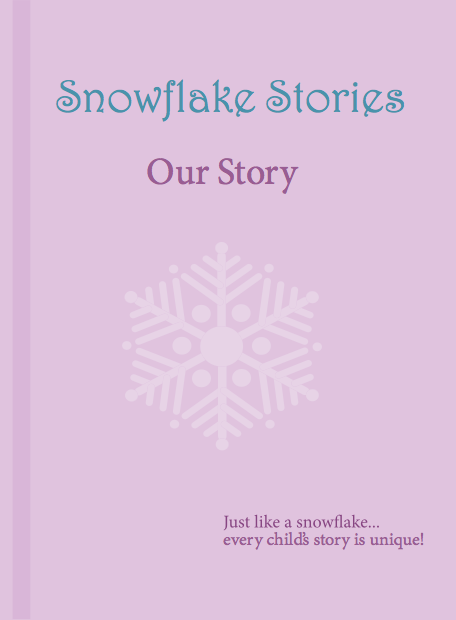 Our Story
Once upon a time, a woman
dreamed of creating children's books in
different languages, which could be
tailored to reflect a child and their loved ones
in both the text and images. Snowflake Stories was
formed to fulfill that dream.
Personalize one of our books for a special
child who will treasure it for a lifetime.
Just like a snowflake ... every child's
story is unique!
Table of Contents
Who We Are
Snowflake Stories was founded in 2013, by Jill Barletti, single mom to Robbie and GiGi. Even though Jill did all of the writing, Robbie and GiGi played an instrumental role in every aspect of the business. The two were a great sounding board, helping to select illustrators and lending their editing skills whenever their mom asked, "How does this sound?"
As the company grew, so did Robbie and GiGi's responsibilities. The two children completed research for the books, helped with social media, created videos, and even drafted action plans for the company.
How We Started
The idea of writing personalized children's books came about one night while Jill vacationed with extended family in the summer of 2012. Jill was responsible for tucking her niece and nephew into bed; the two wanted a bedtime story, but there were no storybooks to be found. So Jill had to spin her own tale, making her niece and nephew the stars of the story. She noted that when the two heard their names and realized that they were the main characters, a smile formed on their lips, and their
eyes began to sparkle. That's when Jill knew she was on to something: personalized children's books.

People have always sought out Jill's assistance with writing, and some suggested she write a children's book. A few short months after that family vacation, Jill sat down and drafted the first of several bilingual children's books in Spanish and English.
Our Goals
Our main goal is to provide products of only the highest quality.

We hope that our personalized children's books starring one special child and their loved ones will bring families closer together. And we believe that any child who receives one of our beautifully illustrated hardcover storybooks will cherish it for a lifetime.
Another really important goal at Snowflake Stories is to serve as a source of healthy images for children. We have made a conscious effort to include only healthy-sized, happy characters in our personalized children's books that children of all shapes, sizes, and ethnicities can relate to.
Our Guarantee
We believe that ordering a beautiful, heirloom-quality, hardcover personalized children's book from Snowflake Stories should be worry-free.

Therefore, we guarantee that your personalized children's book will arrive free of errors. Period.

In the rare event that we have made an error, we will remake and send the book at no cost to you.
If by chance, you have made an error when placing your order, please contact us so that we can remake the book for you. Even if the book has already shipped, we will make and send a new, correct book to replace the incorrect one. For this new, correct book, you will only be responsible for the cost of shipping it to the address of your choice.