Award-winning Bilingual Personalized
Children's Books
Tired of children's books that don't reflect your child or your family? Make one that does!
Choose your cast
Customize your characters
Select any 1 – 2 of 5 languages
Finally … Books that look and sound like you!
Let us show you what sets our personalized books apart
Show Me
Personalized Books Unlike Any You've Seen Before
It doesn't matter if your child speaks Spanish or English, has brown eyes or blue, or has a single mom or two ... We'll make a book that looks and sounds just like you.
Snowflake Stories was founded on the belief that just like a snowflake ... every child's story is unique.
We truly believe that it's our differences that make each of us special. And regardless of which language you speak, who your family is, or what you look like, we celebrate your story!
So, go ahead. Tailor any of our custom books to feature your child and your family.
Snowflake Stories, publishing award-winning, bilingual and single-language personalized books for kids
Diverse Children's Books for a Diverse World
Which family looks like yours?
If you have a redheaded cutie, a brown-skinned beauty, or a bilingual baby boy, chances are you've had trouble finding children's books with characters that look like your child.
If your family has a single mom, two moms, a stepmom, or none, you've likely struggled to find storybooks featuring families like yours as well.
Cheer up, buttercup! Snowflake Stories can help.
We designed a new kind of personalized children's book: One that stars virtually any child and any family. We created this innovative line of customizable books because we know what it's like to feel left out – So we wanted our storybooks to include and welcome everyone.
Now it's possible to craft your own award-winning, heirloom-quality children's book featuring your child and your family – regardless of whether yours is a bilingual, biracial, LGBT, single-parent, blended, adoptive, or multigenerational family, or any other.
Add more than just a name to your personalized children's book
Unlike most personalized books that simply spell out a child's name, Snowflake Stories helps you build a book reflective of your child and family. In just a few easy steps, you can create your very own custom storybook.
Here's how: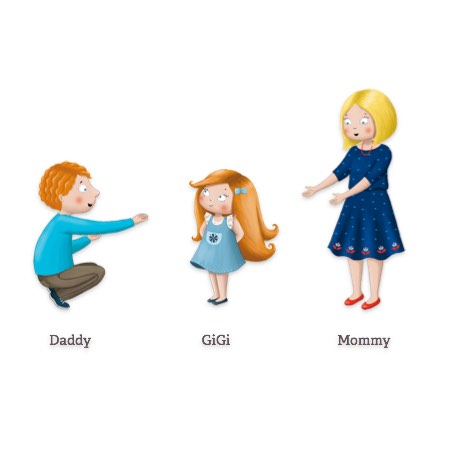 1. Choose Your Cast
1 special child + (up to) 5 loved ones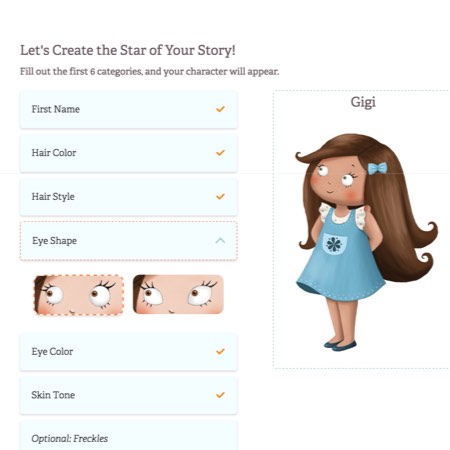 2. Customize the Appearance of Each Character
Pick skin color, hairstyle, hair color & more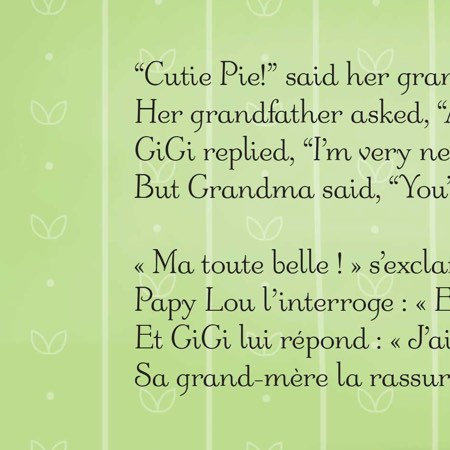 3. Select Any 1 - 2 of 5 Languages
English, Spanish, Portuguese, French & Italian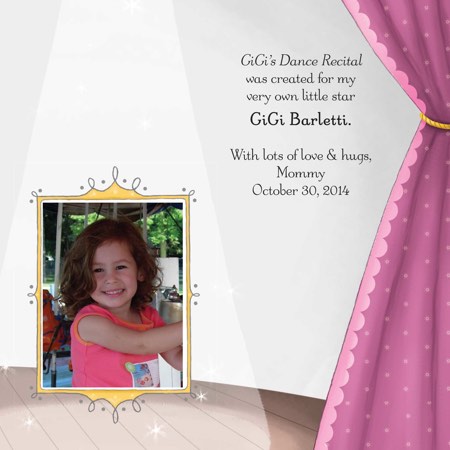 4. Make Your Book a Keepsake
Add your child's name, a special message, a photo, and a date
Select and Personalize My Book
Save your work and return at any time – no obligation to purchase
Useful Information
Before placing your order, there are a few things we think you ought to know:
Turnaround Time
Good things come to those who wait! Your personalized children's book should arrive about two weeks after placing your order.
Shipping Policy
Currently, we ship to all 50 U.S. states and Washington, D.C.
We're sorry! We cannot ship to AFO / FPO / DPO addresses, U.S. territories, or international addresses at this time.
Language Options
Make a bilingual or monolingual personalized children's book. Choose any 1 or 2 of 5 languages: English, Spanish, Portuguese, French, and Italian.
In the final step of customizing your book (Step 6), you will be prompted to make the language selection for your book.
Personalized Books that are Award-winning, too!
These aren't novelty gift books that merely spell out a child's name. Each personalized children's book from Snowflake Stories tells a story, which is probably why all of our custom storybooks are multi-award-winning.
Books award judges have done the vetting for you. Purchase with confidence knowing your child will want to read their personalized book over and over again!